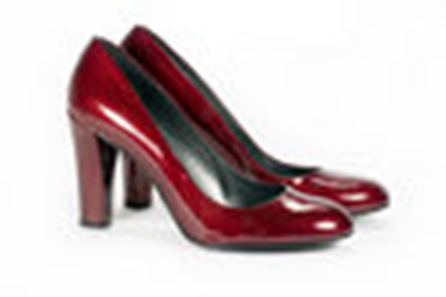 There are three ways to tell a woman's age: her neck, her hand, and her shoes. The neck and hands you can do little or nothing about, that's just nature taking its course. You, however, control your shoes.
Neck. If a wrinkling neck bothers you, find ways to take some of the attention off the neck – both mentally and physically. For example, you can take comfort in the fact that you are not alone; and ignore it. Or you can follow my lead and wear scarves. I wear scarves more and more every day. Not only does a scarf take the attention off the neck, it can add pizzazz to a humdrum outfit.
Hands. The hands are a dead giveaway. There is literally nothing you can do about aging hands. You can't hide your hands. You can, again, take comfort in knowing that you're not alone; and work with what you have. This might mean something as simple as regular manicures (I do my own); and keeping your hands moisturized. Regularly, I treat my hands and nails with extra virgin olive oil. And, I mostly wear clear nail polish.
Shoes. You have complete control over the shoes you put on your feet…from athletic wear to dress wear. No "old lady shoes" for me! However, even for me, there's a time and place for "old lady shoes". If you don't know what "old lady shoes" look like, just Google "old lady shoes" and check out the images. How similar are these images to the shoes in your closet? When it comes to your feet, you don't have to sacrifice comfort for style; you can have both. There is absolutely no reason to let your shoes broadcast your age – especially if you're one of those women who shy away from telling your age.
Take a quick tour of your closet; your shoe rack.
Think on this. By your shoes, what is your age? Are you sacrificing style for comfort?