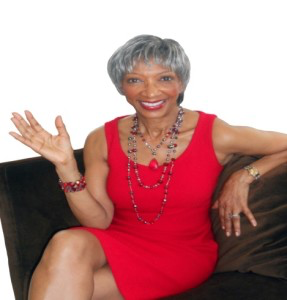 There are a few things every woman over age 60 should have. Feel free to agree or disagree. Keep in mind, however, that this is my personal list!1. An attitude of gratitude.
2. A healthy self-image.
3. A positive attitude.
4. A little black dress that makes you feel and look gorgeous.
5. A good bra to give "the girls" a boost.
6. A good body shaper to wear under that fabulous black dress, thus hiding a few flaws.
7. Good teeth and a dazzling smile.
8. A "go-to" hairstyle (whether a great wig or your own style).
9. At least one sexy pair of comfortable shoes.
10. Two good (leather) purses.
11. A strong, healthy mind and body.
12. A "drop-dead" gorgeous (recent) photo of yourself.
13. A strong savings account.
14. At least one good girl friend who knows all of your secrets.
15. A healthy, vibrant companion who shares some of your interests – i.e., walking, traveling, dancing.
16. Something (or someone) you are passionate about.
17. A big screen TV.
18. Several pairs of reading glasses.
19. A good reading lamp.
20. A Smartphone – or at least a cell phone.If you're wondering why I have listed 4 – 9, the best answer I can give is this: These things make you look better. And, when you look good, you feel good.
What do you think? Did I miss something? If you would like to add to this list, please do.